The Queen's Royal Digi Challenge will be the
last MONDAY of the month and this months
theme is to mark the change in our weather and what
we are Thankful for ~ so create a car
d or project
using a digi image and make sure it is all about
FAL

L / THANKSGIVING

!!
Now on to the Winner of the last challenge
Bugaboo Images
Bonnie
Pink Cat Studio Image
Debbie M
Make sure you grab y
our badge below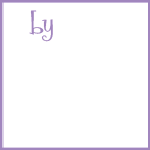 Here are some rules for winning our wonderful
1} please become a follower of
The Scrapbooking Queen's
Challenge Blog
This will allow you to keep up with other great things
happening at the Castle...we have some wonderful
sponsors who love for you to check out their site too..
with out them we not have all the awesome images
Our sponsors for this challenge are:
Prize: 4 images of your choice
7 Digi Images
******************************************
P
ink Cat Studio
Prize: 5 Digital Stamps of Your Choice
*****************************************
3 images of you choice
You may enter more than one project, but each project