Before we get down to the this month challenge
we have some winners to announce... check out
the post for the winners HERE...
Don't forget to grab your winner Badge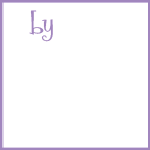 We are making some changes here at The Castle and have decided to have the Royal Digi Challenge on the 30th day of the month. On the 15th day of every month we will be hosting a Royal Color Challenge, so please make sure you join us for those as we will be giving away a "Royal" prize for the random winners.
This month we decided to do an Anything Goes theme, because we have an AWESOME sponsor this month ....
A Day for Daisies!! If you have any stamps from "A Day for Daisies" we'd LOVE to see them on your entries.
Here are some rules for winning our wonderful
1} please become a follower of
The Scrapbooking Queen's
Challenge Blog
This will allow you to keep up with other great things
happening at the Castle...
So without further a do, let's see what our design team did with their sponsored images ~